Prices
Pricing for Express Websites for Small Business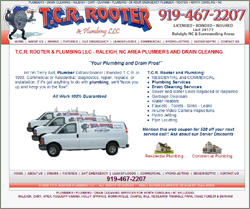 Our Express sites cost $2500. We take a $1000 deposit to begin work. The remaining $1500 is due when the site goes live or 60 days from the date of the deposit - whichever is sooner.

It takes us about four weeks to make them and another three weeks for the search engines to start showing them. We will be in touch with you throughout the development process. Being available for our calls and providing feedback quickly can mean the difference between getting online in two weeks and getting online in eight weeks.

The annual renewal fee for Express sites is $350. This includes everything your small business needs.

Once online we can make changes to your site at your request. Small changes which take less than ten minutes are free, larger changes are billed at $100 per hour.



We accept checks and the major credit cards.

TrailsWeb Express - Website Design Services for Small Business
Flagstaff & Phoenix, AZ